In recent weeks, two of the UK's most renowned mortgage lenders have announced they are to raise the age limit for people looking to secure funds to put towards a mortgage as they become slightly older.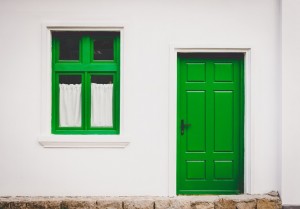 For homeowners who are reaching a certain age it can mean they must wade through some tough decisions, while still trying to maintain independence. At the end of the day, we will all come to the point where we must decide to live in increased comfort in one's own home or sell up and look at other options.
However, Nationwide Building Society and Halifax have now announced that they will be making this particular significant decision easier for many people with the news that they will offer increased age limits beyond retirement age on their mortgages.
Both lenders have reacted to the shift in demographics, with a combination of people now living longer and people working later in life.
Previously, lenders were less than forthcoming when it came to offering mortgages into retirement. However, with overall retirement age altering from 65 and heading closer to the 70 years of age mark, along with the state pension age for men and women rising to 67 in the next 12 years, lenders are adjusting accordingly.
Nationwide cited it will grant mortgages of up £150,000 to its older customers, but, just like Halifax, borrowing in later stages of life will mean proof your pension can cover the cost of the borrowing will be required, as well as substantiating the loan won't exceed the equivalent of 60% of the property value.
Henry Jordan, Nationwide's head of mortgages, explains: "We are taking a series of steps to meet a growing demand from customers to be able to borrow in later life. These customers are often asset rich, with significant equity in their home, and they wish to have the flexibility to borrow against it.
"Access to the mainstream market has been a challenge for older customers, resulting in their needs going unfulfilled. This measure helps to address these needs in a prudent, controlled manner."
So if you are thinking of staying in your property and making appropriate adjustments, such as having a bath lift, North Devon-based Essential Mobility can help you.