This year, the oldest of the baby boomers will be turning 70, however they still see themselves as young, free and healthy, and research has revealed that they may not be wrong!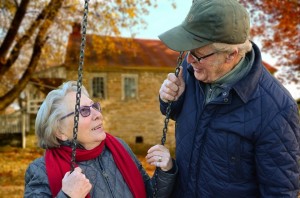 With the incredible healthcare innovations that we have seen over their lifetime, there is no surprise that this generation is still incredibly healthy. With the baby boomers themselves having a massive contribution to creating these health breakthroughs in their professions, they have now lived long enough to see the benefits on both themselves and those around them.
The average age in the UK has now risen to 81, which is an incredible improvement on the average of 1990, which sat at just 75.7! In a short period of time, the average age has seen a dramatic increase, and if these figures continue, then the baby boomers are in the running to be the longest living generation ever.
It is the generations that follow however that will reap the best of the benefits, with Generation X and the Millennials following the way in healthcare breakthroughs but also generating a buzz around a change in lifestyle, heading for a healthier overall lifestyle for the first time in many years. Healthcare is definitely on the up and we hope to see this continuing!
A professor of geriatric psychiatry at the University of California, Dr Dilip Jeste commented "The main thing is that aging is not just physical. There is, of course, a psychosocial element, we are all in part responsible for our own aging. Our centre looks at aging in a positive sense. We try to help people enjoy the process."
So, if you set yourself in the mindset of being young and healthy, you could potentially help yourself out, by maintaining an active, healthy and happy lifestyle. Why not get out and about in one of our mobility scooters for hire? A breath of fresh air could do you the world of good!